Here it is...[drumroll]
A recipe that
actually calls
for 99% cacao chocolate. (If you're a fan of the stuff, you'll know most recipes want sweetened chocolate.)
This is
The Very Recipe
that was the inspiration for this blog's name.
If you like fudgy brownies, these are
the best
. They're so fudgy that they're almost like candy. They aren't leavened, so they're not going to be very thick. They're rich and chocolatey, and absolutely must be served with a tall, cold glass of milk.
If you prefer a cakey brownie, this might not be your new favorite brownie recipe. But do not fear, I have another great
brownie recipe that isn't so fudgy
, which you should try instead.
Meanwhile, fudgy brownie goodness: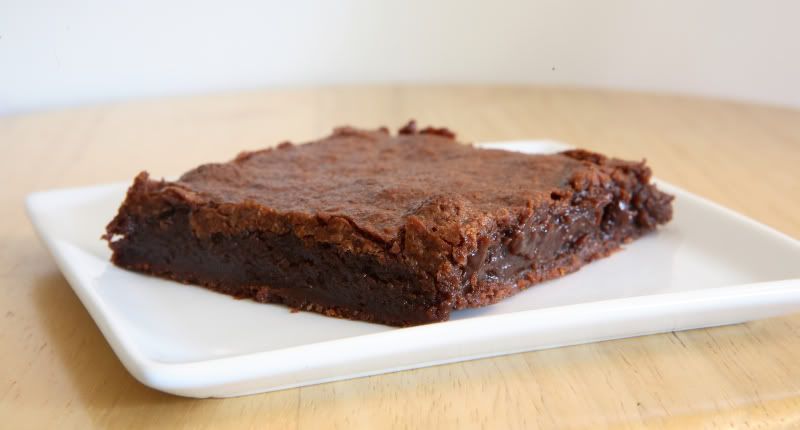 Now, a couple of things about this recipe. First of all, be sure you use a
metal
8-inch square pan. This is very important because the method of cooling the brownies calls for a ice water bath. If you use a glass pan, you'll crack the pan, ruining it, not to mention that the brownies will be trash.
Second of all, be sure you don't overcook the brownies. Yeah, that's a basic instruction...but it's especially important here due to the combination of ingredients (the sugar). The brownies are so fudgy that they're almost like candy, and they'll turn hard if they're overcooked.
This recipe is adapted from
Cookies and Brownies
, by Alice Medrich (Warner Books, 1999).
New Classic Brownies
Makes an 8" pan of brownies, which you could cut into 9-16 pieces
4 ounces 99% Cacao Unsweetened Chocolate (I use Scharffen Berger chocolate)
8 tablespoons (1 stick) butter
1 1/4 cups sugar
1 teaspoon vanilla
1/4 teaspoon salt
2 eggs
1/2 cup flour
Preheat the oven to 400 degrees.
Prepare an 8-inch square metal baking pan. It is important in this recipe to only use metal. Line the pan with either aluminum foil or parchment paper so that it comes up all four sides.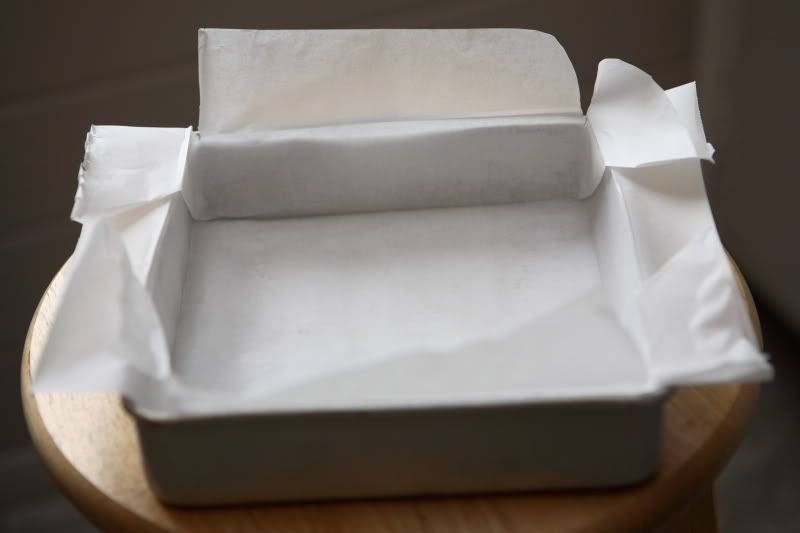 Break up the chocolate. Melt the butter together with the chocolate in the top of a double boiler. Stir to smoothly integrate. Remove the top half of the pan from the heat.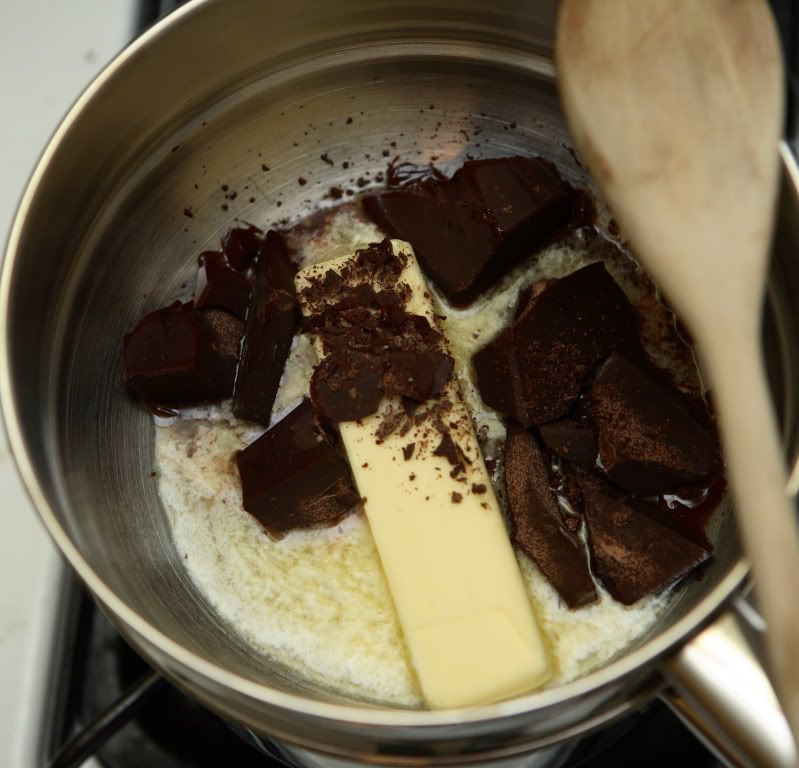 With a wooden spoon or heavy spatula, mix in the sugar, vanilla and salt. I do all my mixing in the top of the double boiler - it all fits, so it's a convenient one-"bowl" recipe.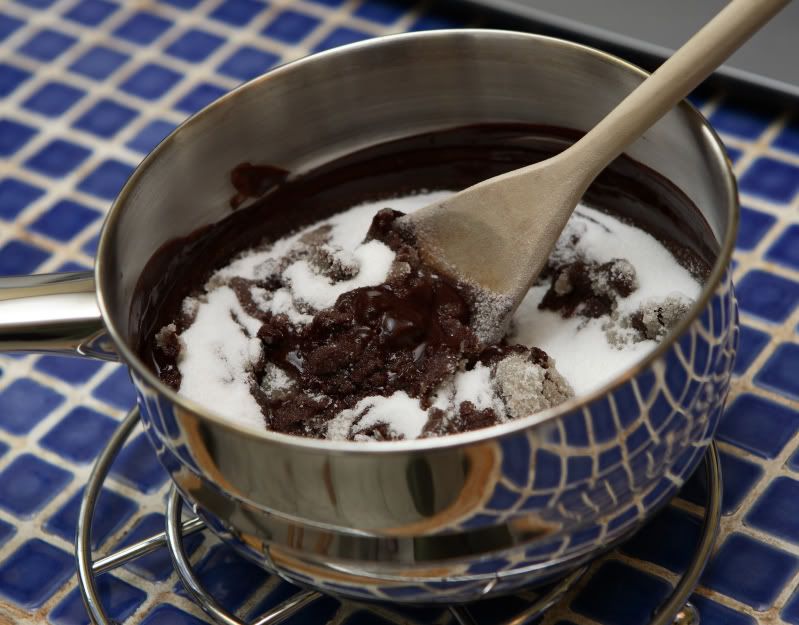 Add the eggs one at a time, stirring well after each addition.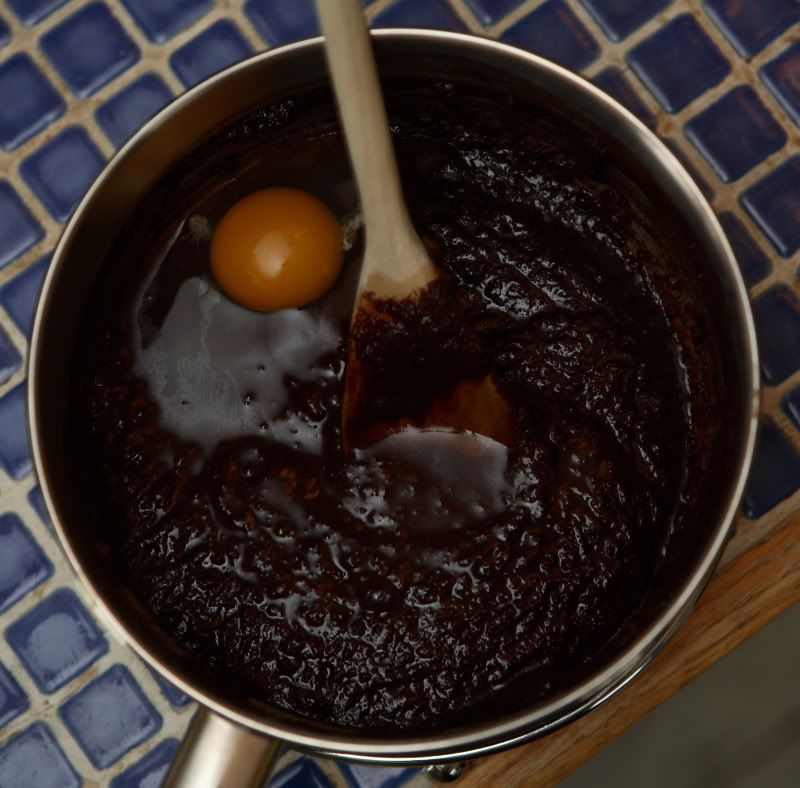 Mix in the flour. Stir the mixture only until the flour is incorporated into the batter - do not overmix.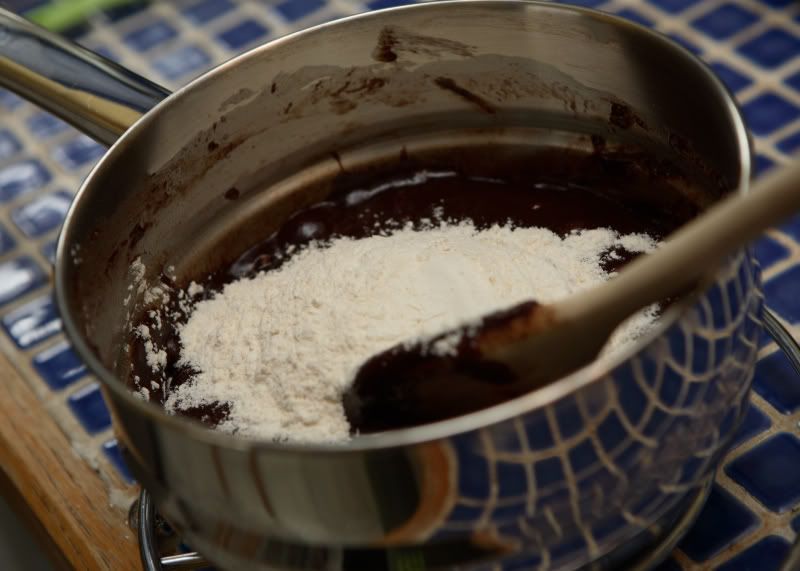 Scrape the batter into the prepared 8-inch pan.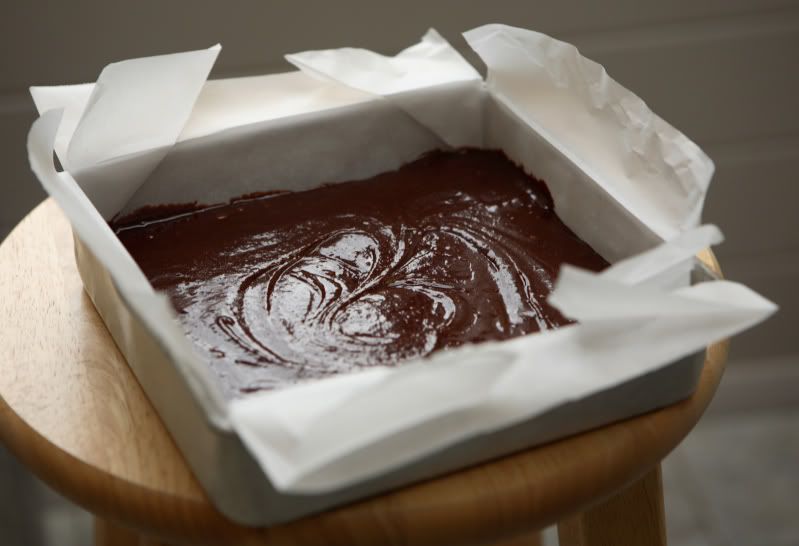 Bake the brownies at 400 degrees for 20 minutes. (Caution: don't overbake! If a knife tests clean, take them out right away.)
While the brownies are baking, prepare an ice water bath for cooling. Using a roaster pan or a larger baking pan, fill it with cold water and ice cubes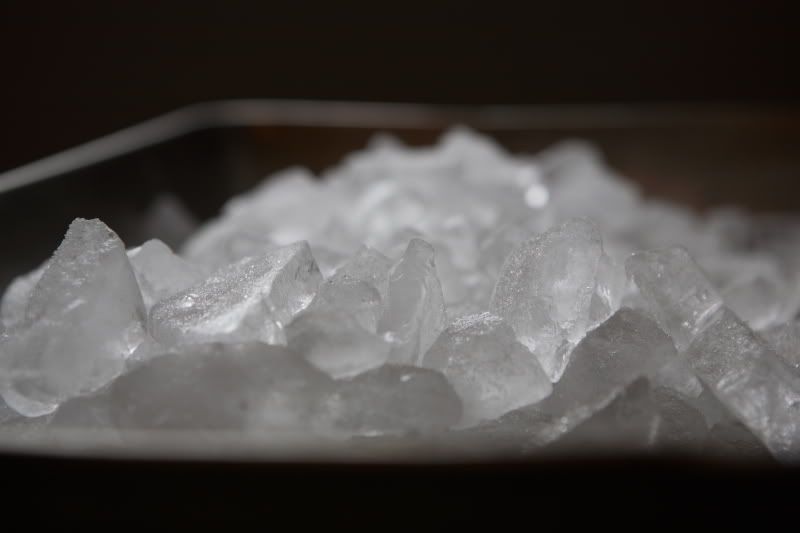 When you remove the brownies from the oven, cool the pan completely in the ice bath. Be careful to not get water on the brownies. (If you had used a pyrex pan, the glass would break at this point and your brownies would be ruined.)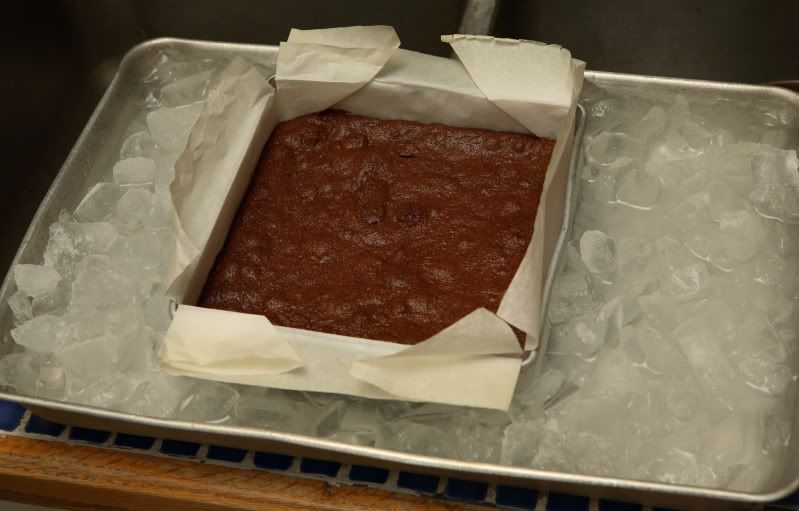 Cut the brownies into 9-16 squares. Serve at room temperature.