I've been craving these cookies for probably a month now, so I finally made them the other day. I love the ginger flavor (with a hint of lemon zest), and the soft-textured cookie practically melts in your mouth. The sugar coating on the outside adds the slightest bit of crunchy resistance when you bite into the cookie. Yum!
Unfortunately I'm not sure exactly how many cookies the recipe will yield because I have a confession to make: I eat the raw cookie dough as I'm making them! I know you're not supposed to do that, what with salmonella poisioning and all...but I've been eating raw dough all my life and have yet to get sick...
Anyway, I believe you'd be able to get around two dozen cookies if you used one good tablespoon of dough per cookie (if you didn't eat as much of the dough as I usually do!).
Soft Ginger Cookies
Makes 2 dozen (probably)
2 1/2 cups flour
2 tsp baking soda
1/2 tsp salt
3 tsp ground ginger
1 tsp ground cinnamon
3/4 cup butter, softened
3/4 cup dark brown sugar
1 large egg
1/4 cup unsulphured molasses
1 T grated lemon rind
granulated sugar, for rolling cookies
Preheat oven to 350 degrees F.
In a medium bowl, stir together the flour, baking soda, salt, ginger, and cinnamon. Set aside.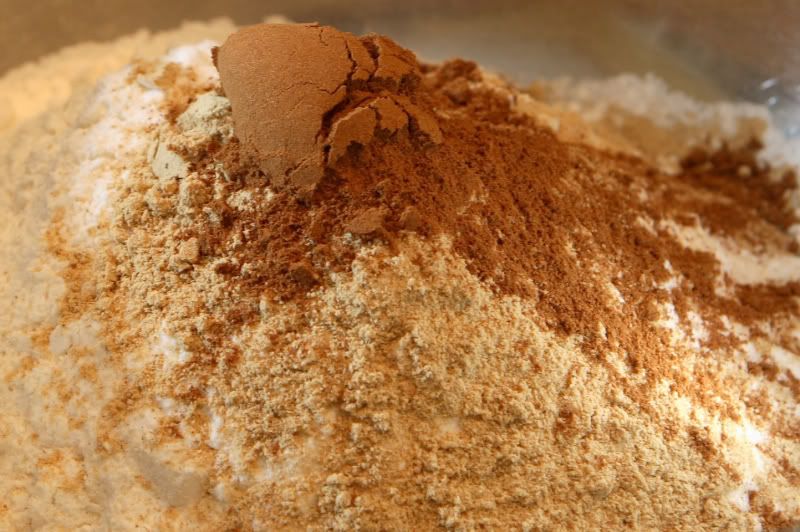 In a large bowl, cream butter and brown sugar together until well-incorporated and fluffy.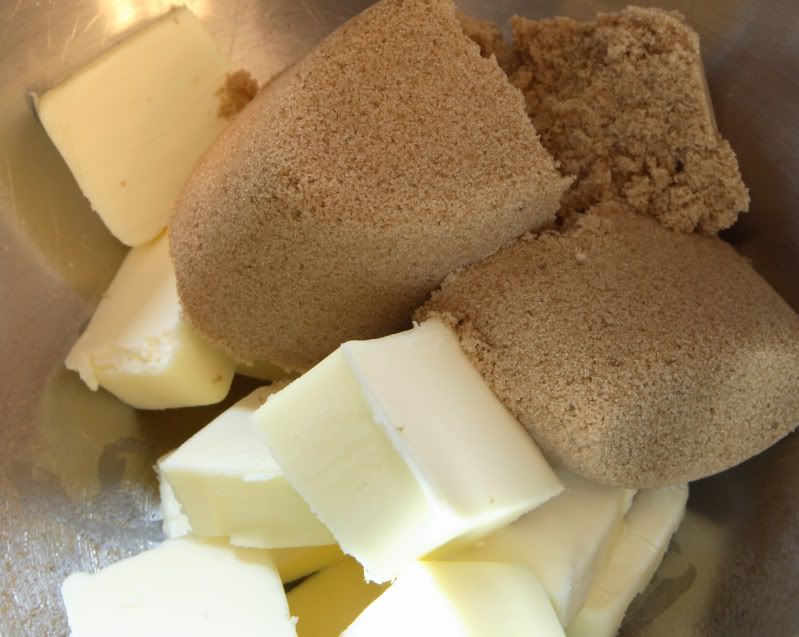 Beat in egg, molasses, and lemon rind until smooth.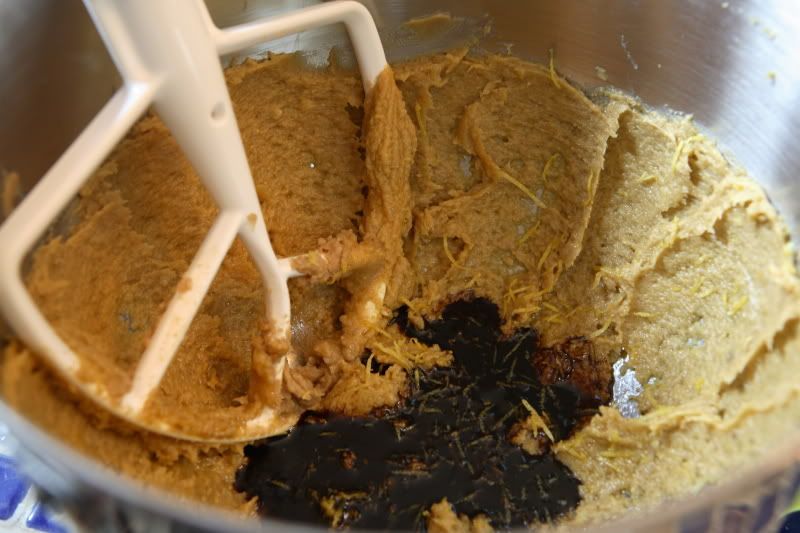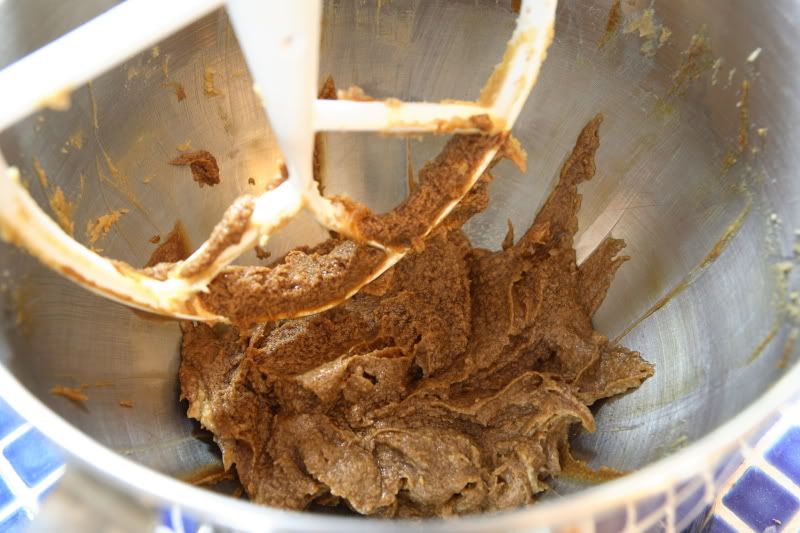 Stir the dry ingredients into the butter mixture. Blend well.
Roll dough, one tablespoon at a time, between the palms of your hands, into balls. Roll in granulated sugar. Place 2 inches apart on a cool, ungreased, aluminum foil-covered cookie sheets.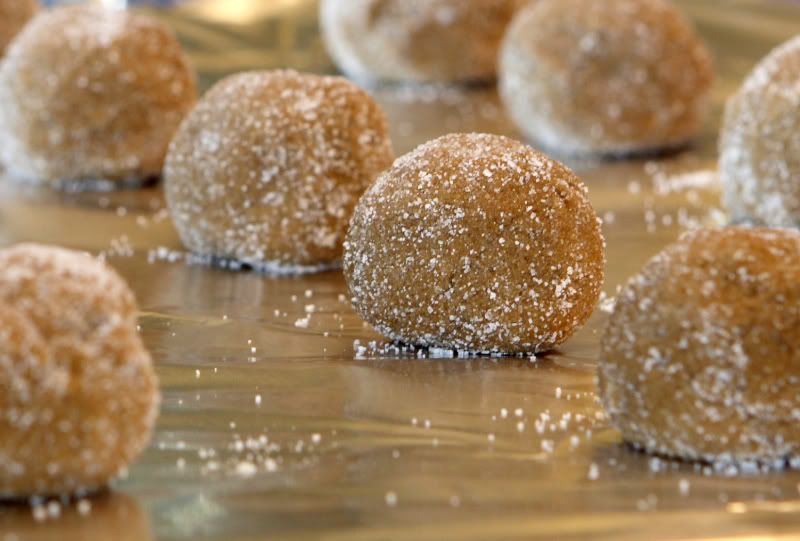 Bake in preheated oven for 10 minutes. Do not overbake (cookies will be pillowy and soft in the center).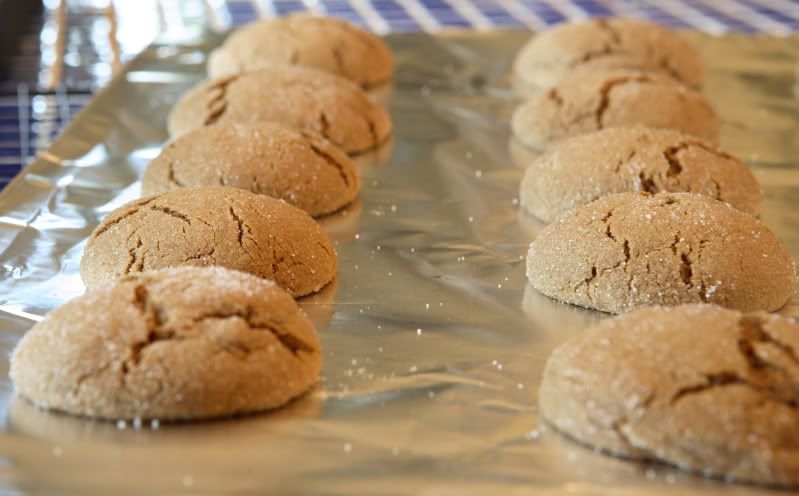 Cool on the cookie sheet for five minutes. They will sink slightly as they cool.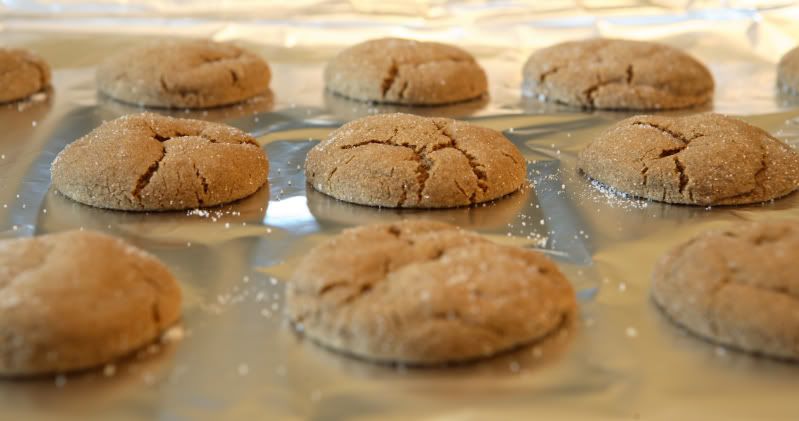 Leave the cookies on the aluminum foil (or they'll rip apart if you try to move them). Transfer the foil pieces to cooling racks; allow the cookies to cool on the cooling racks completely before removing them from the foil. Cookies will stay soft if they are stored in airtight containers.