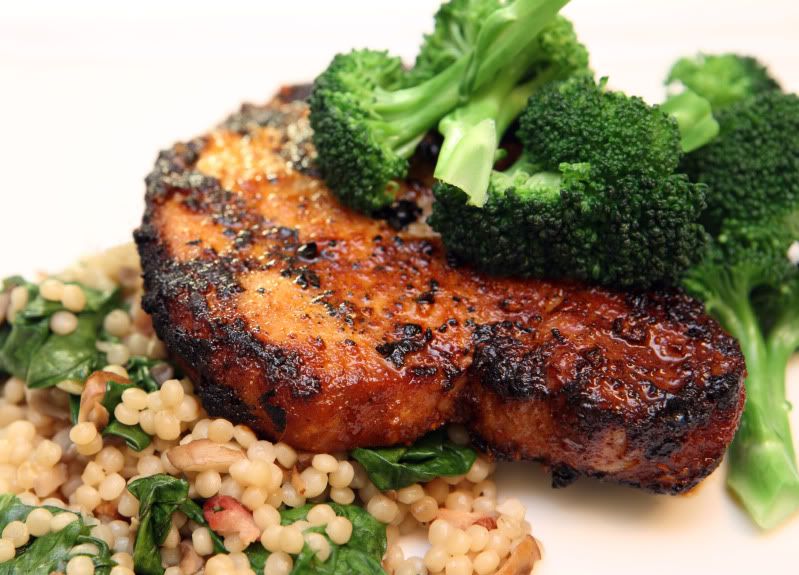 This spice rub is so easy to make and it tastes great. The prep is quick, but it does need time to sit in the refrigerator to let the meat take on the flavors. I usually make it in my mini food processor so I don't have to cut up the garlic - especially if I'm multiplying this recipe to feed a lot of people.
A lot of my weeknight meals are inspired by recipes in Everyday Food magazine…this is modified from their July/August 2009 issue.
Grilled Pork Chops with Paprika Rub
Serves 4
4 cloves garlic
3 Tbsp vegetable oil
2 Tbsp brown sugar
2 tsp coarse salt
2 tsp sweet Hungarian paprika
½ tsp hot Hungarian paprika (cayenne pepper will work if you don't have hot paprika)
½ tsp ground black pepper
4 bone-in pork chops
Place all of the ingredients except the pork in a small food processor bowl. Process until the garlic is finely chopped and the ingredients are all incorporated. Scrape the mixture into a gallon-sized thick plastic bag.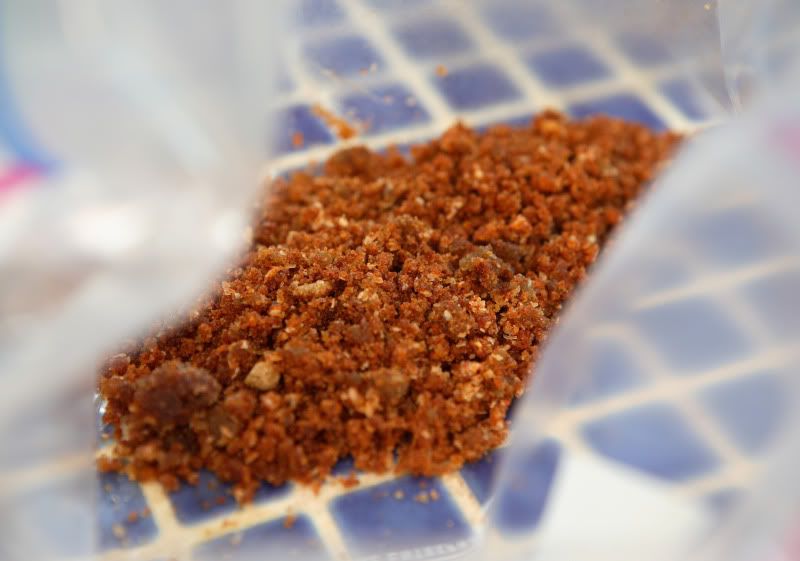 Add pork chops to the bag. Seal the bag up, squeezing out any excess air, and gently knead the bag to coat the meat with the spice rub. Refrigerate at least one hour, up to overnight.
Grill over medium-high heat until pork is cooked through. Cooking times will vary depending on the thickness of your pork, but you're probably looking at 3 to 5 minutes per side. Pork is considered "medium" when the center is at 160 degrees F – don't overcook it or it'll be dry and tough.
If you're not into pork,
try this on beef. This past Father's Day, I served this spice rub on ribeye steaks and it was a hit. I'm sure it'd be good on chicken too.
If you're looking for something to take along on a camping trip,
toss this together in a thick baggie and freeze it before you leave home. Stick the baggie in a watertight container and let it sit in the ice in your cooler, thawing little by little over the course of your camping trip until it's soft enough to successfully grill over your campfire. It'll be delicious, I guarantee!