In anticipation of better weather (and in protest of our current not-winter-anymore-but-not-quite-spring-either weather), I've started grilling outdoors. We have a nice covered porch which makes it easy to use the grill even if it's raining. Barbequed chicken is pretty easy to make outdoors because it doesn't require much babysitting. The chicken is brushed with sauce and is placed on the grill. After a few minutes, it is flipped once, brushed with more sauce, but is otherwise left alone while it cooks. Pretty simple.
Homemade barbeque sauce is really easy to make. Onions are browned in butter (olive oil can be substituted for a somewhat healthier sauce…but the butter tastes better), then everything else is added and simmered over medium heat. There's not much to it.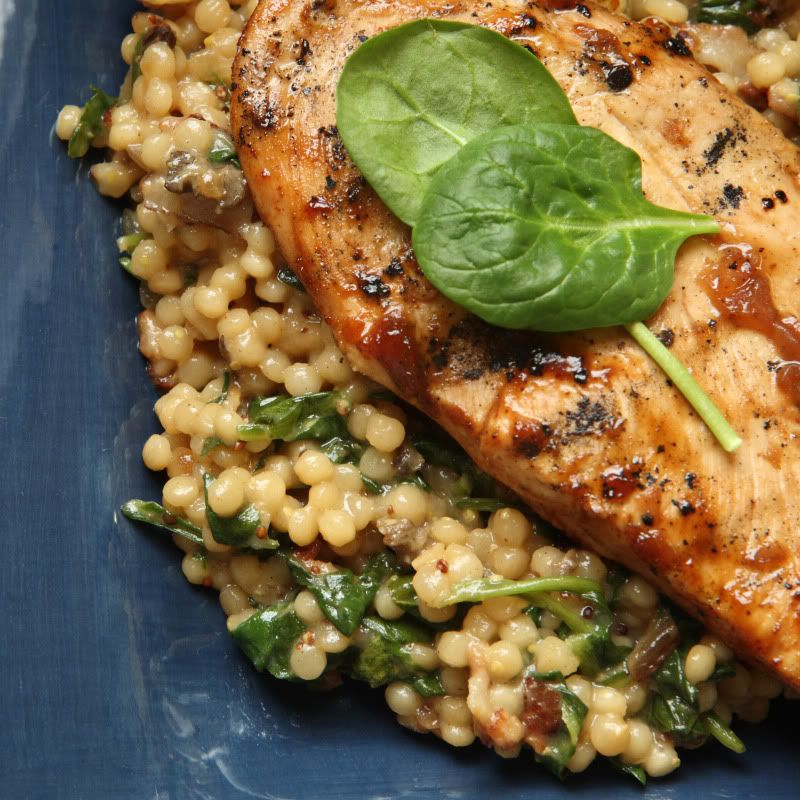 One thing that's great about this sauce: you can make it ahead and freeze it. You can also make it in larger quantities.
Homemade Barbeque Sauce (for chicken)
Makes about 3 cups of sauce
1 small onion, finely chopped
(a mini food processor works well!)
2 Tbsp unsalted butter
1/4 cup molasses
1/2 cup freshly-squeezed lemon juice
(2 large lemons yielded the proper amount of juice)
1/2 cup dry red wine
(I used a Malbec on this particular occasion, but I usually make it with Cabernet Sauvignon or Shiraz)
Several shakes (to taste) of Tabasco or similar hot sauce
1/4 cup ketchup
1/4 cup spicy mustard
2 Tbsp Worcestershire sauce
2 tbsp brown sugar
3 large cloves garlic, minced
1 tsp cumin
1/2 tsp black pepper
1/4 tsp ground cloves
1/2 tsp ancho chili powder
(another type will also suffice if you don't have ancho)
1 cup water
Place the chopped onions and the butter in a medium skillet. Spread out the onions so they cover the bottom of the pan. Turn the heat to medium-low and allow the onions to brown slowly. The moisture will begin to cook out of the pan and the onions will begin to brown at the edges. Avoid stirring the pan until this starts to happen. The pan looks like this when it's time to stir (see the browned edges?):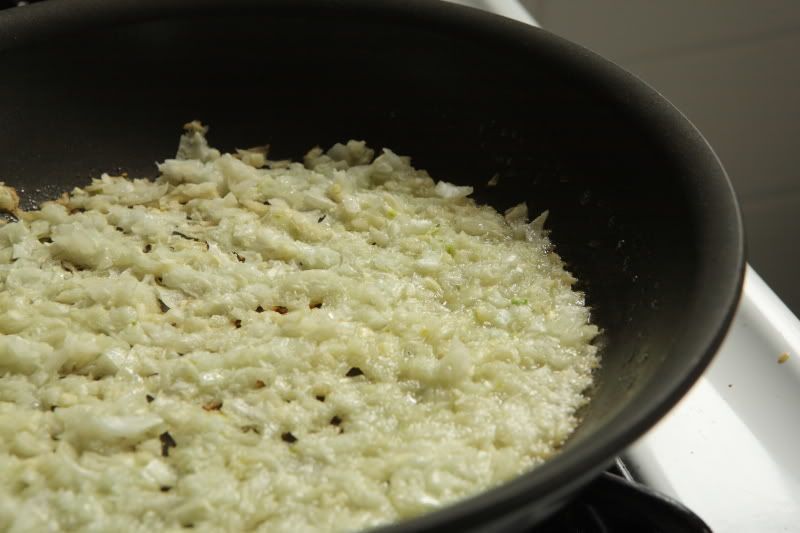 Stir the onions and allow them to continue to brown slightly longer, so they are evenly browned. Transfer the browned onions to a medium saucepan and add the remaining ingredients.
Simmer the sauce over medium heat, stirring often, to reduce the sauce by approximately one third.
I usually serve this sauce with grilled chicken. I pour a small amount of the sauce over the chicken pieces as a marinade. The remaining sauce is saved to mop the chicken as it is grilling. (Remember, should any of the reserved basting sauce come into contact with raw meat, be sure to return the sauce to a boil before using it to baste cooked chicken!)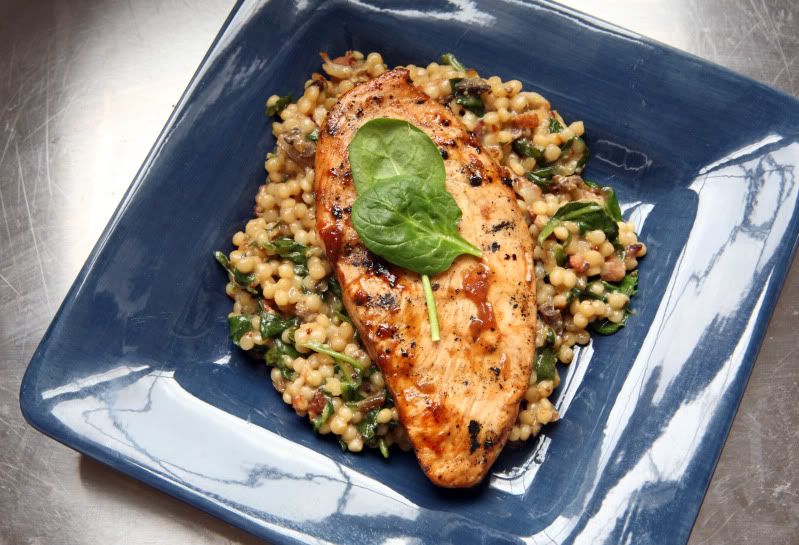 The chicken in these pictures is served with my
Bacon and Spinach Couscous
. It's really yummy – give it a try.
Printable PDF file (with pictures)
Printable PDF file (text only)