Here's another recipe from the
dinner party
I had over a year ago. This recipe uses Israeli couscous (also known as pearl couscous). It's larger in size than regular couscous. It takes only a little bit longer to cook, and is a nice change from regular couscous or rice.
This recipe can be prepped ahead of time. It only takes ten minutes to cook, and can be thrown together very quickly if you have all of it's individual parts prepared. You'll notice all my pictures are of ingredients in storage containers - I put the onions and cranberries in one container, the "sauce" ingredients in another container, and the spinach in a third container so I could easily stir in the necessary ingredients at the right time.
Cranberry and Spinach Couscous
Serves 4
1 onion, chopped finely (I just food-process the heck out of it...easier)
1 tsp vegetable oil
¼ cup dried cranberries, largest pieces chopped
1 cup pearl/Israeli couscous
1 1/3 cup chicken stock (of course you could make it vegetarian by using vegetable stock!)
2 Tbsp dried porcini mushrooms, finely chopped
1½ tsp grainy mustard
juice of 1 lime
½ cup chopped fresh spinach
In a medium, deep skillet with a lid, saute the
chopped onion
in the
vegetable oil
. Add the
dried cranberries
, and allow the mixture to simmer uncovered until the onions are soft and are beginning to brown.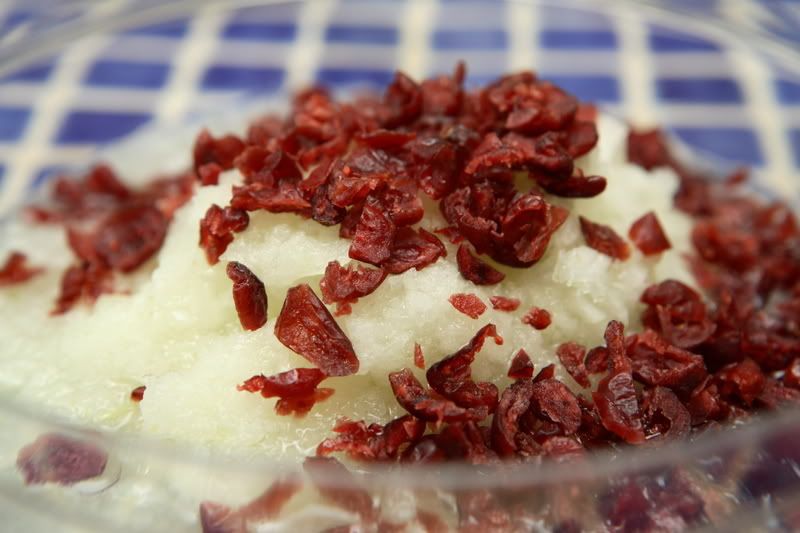 Stir in the
couscous
,
stock
,
mushrooms
,
mustard
, and
lime juice
. Cover and simmer on low heat until couscous is tender, about 10 minutes, or until liquid is absorbed.
Stir in
chopped spinach
and heat through. Serve immediately.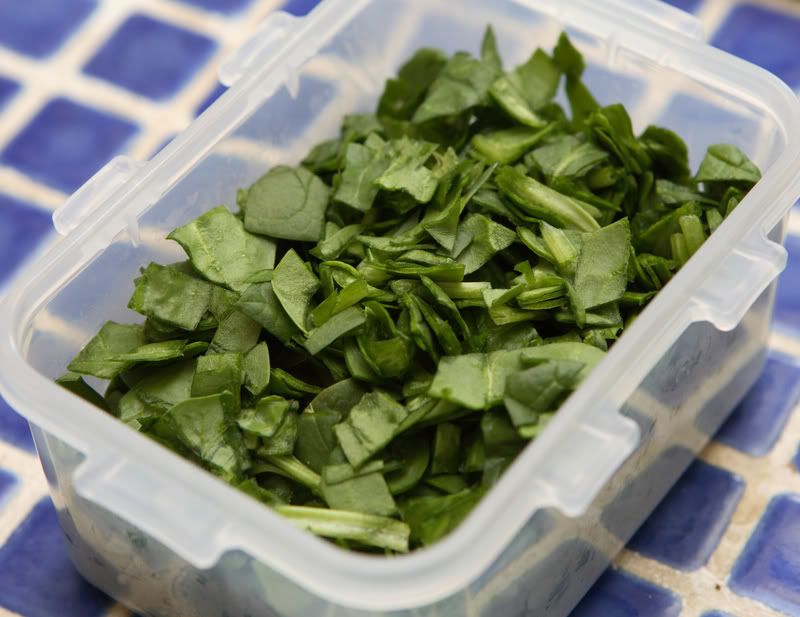 The finished product, served with
Moroccan Chicken
!