If you need a good dessert sauce to top ice cream or other sweet treats, try homemade caramel sauce. It's rich and delicious and I highly recommend it. It's not low in carbs, but it sure is tasty.
I made this caramel sauce to top my Daring Bakers
apple strudel
recipe. This recipe makes slightly more than one cup. This is a Martha Stewart recipe, and my notes are in [brackets].
Caramel Sauce
Makes approximately one cup
1 cup sugar
3/4 cup heavy cream
1/2 teaspoon pure vanilla extract
1/8 teaspoon salt
Pour 1/2 cup water into a deep, heavy-bottom saucepan; add sugar. Cook over medium heat, gently stirring occasionally, until sugar is dissolved. [I used my heavy nonstick saucepan and didn't have any problems with it sticking or burning. The sugar mixture will be a foamy white liquid.]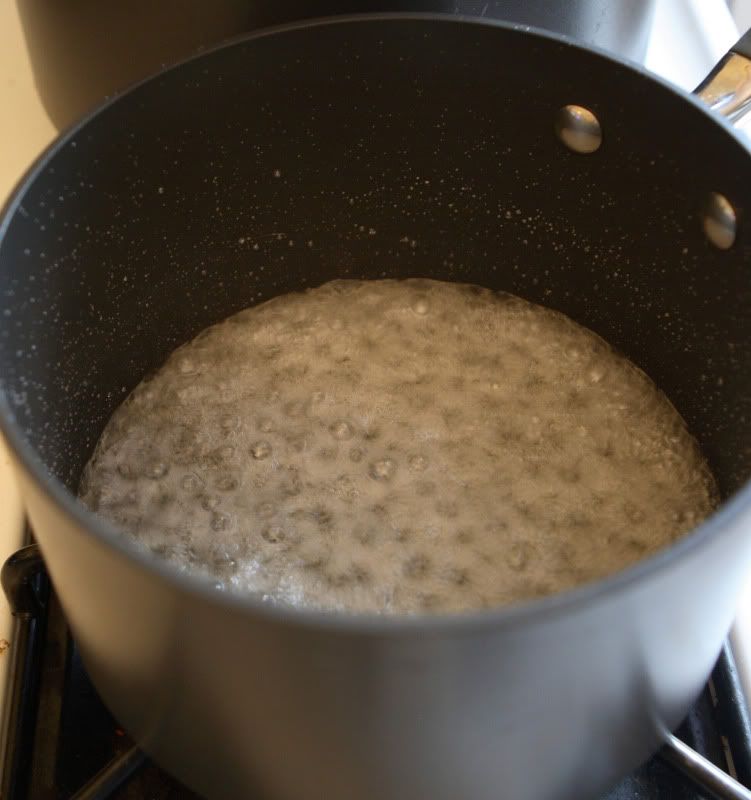 Continue to cook, without stirring, until syrup comes to a boil, washing down sides of pan with a wet pastry brush two or three times to prevent crystals from forming. Let syrup boil, gently swirling pan occasionally, until it has almost turned medium amber. [Since I used that heavy nonstick saucepan, and since I'm gloriously lazy, I didn't bother with washing the sides of the pot down, and I had no crystallization in my sauce. Don't let the sugar get too dark, it will continue to cook slightly due to residual heat.]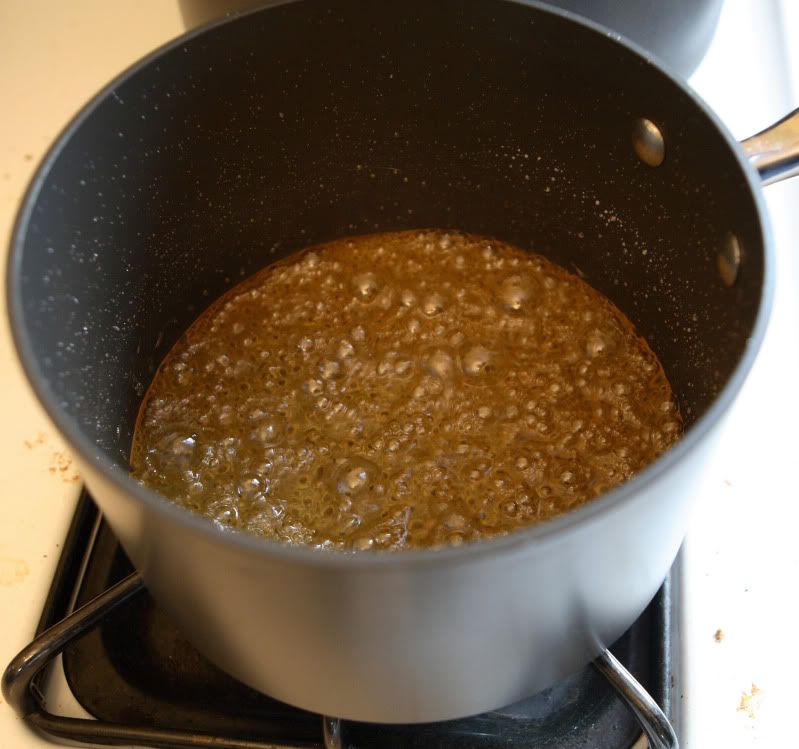 Remove from heat, and carefully pour in cream (caramel will bubble). Add vanilla and salt, and stir with a clean wooden spoon until caramel is smooth. [Caution, the sugar is REALLY HOT and it will splatter if you're too aggressive with your stirring. It will get sticky and lumpy immediately – stir it constantly and it will smooth itself out. Once it is smooth, stir in the vanilla and salt, then pour the sauce out of the hot saucepan to prevent the sugar from continuing to cook. Serve warm.]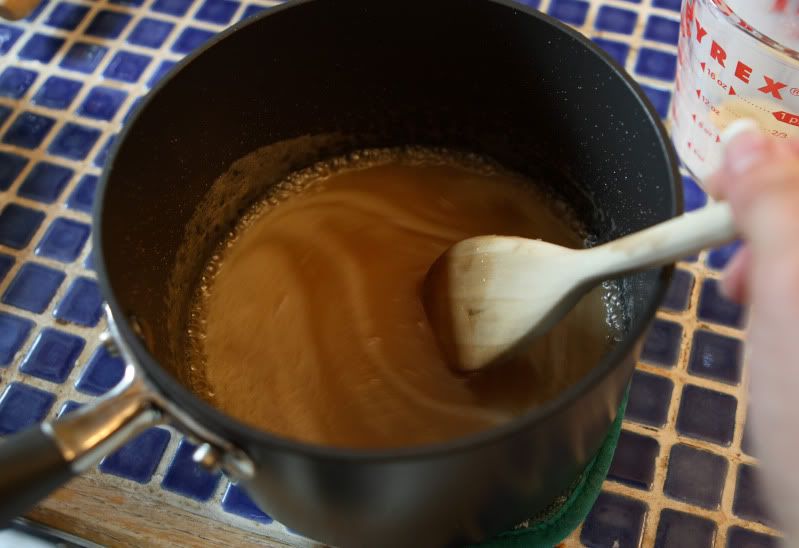 Sauce will keep in the refrigerator for three weeks. Reheat in a saucepan or microwave; stir in 1 tablespoon of heavy cream.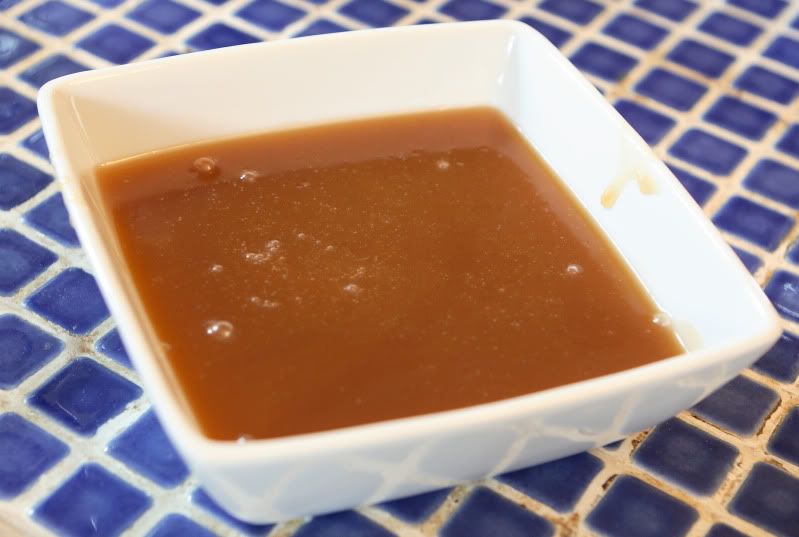 Serve on top of ice cream, or over
apple strudel
.