Here's a quick and easy weeknight dinner idea. The recipe is very flexible: you could easily substitute your favorite quick-cooking vegetable for the snow peas (try broccoli, carrots, or sugar snap peas). If you don't happen to have any beef on hand, you could use poultry, pork, or a firm tofu in its place. The scallions add a nice flavor and are easier to prepare than onions – no tears! If you have any sesame oil on hand, drizzle a very small amount on top of your plated meals right before serving.
Ginger Beef Stir-Fry with Snow Peas and Jasmine Rice
Serves 4
1 cup jasmine rice (or any Asian rice)
Water, for cooking the rice (refer to the rice package directions for the quantity)
1 lb sirloin steak
1 Tbsp cornstarch
Ground black pepper
2 Tbsp low-sodium soy sauce, divided
12 ounces snow peas, trimmed as necessary
Vegetable oil, preferably peanut oil, for stir-frying
1 clove garlic (or to taste)
1 Tbsp fresh ginger, peeled and finely chopped
5 scallions
1 Tbsp chili garlic sauce, such as Lee Kum Kee brand (or use your favorite Asian hot sauce, to taste)
Juice of one lime
1 Tbsp brown sugar
Start to cook the
rice
according to the directions on its package.
Meanwhile, slice the
steak
as thinly as possible into bite-sized pieces. Toss the pieces in the
cornstarch
,
pepper
, and
1 tablespoon of the soy sauce
. Set aside.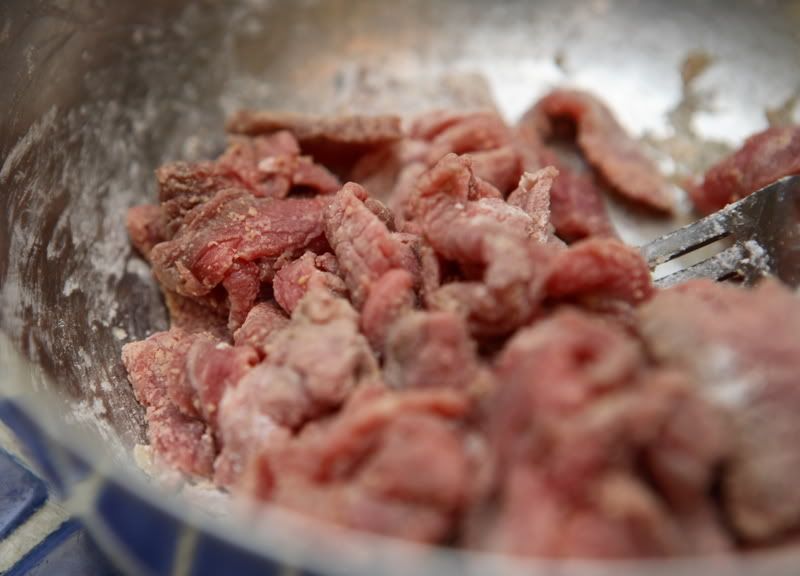 Finely chop the
garlic
; set it aside. Peel and finely chop the
ginger
; set it aside. Trim the
snow peas
; set them aside.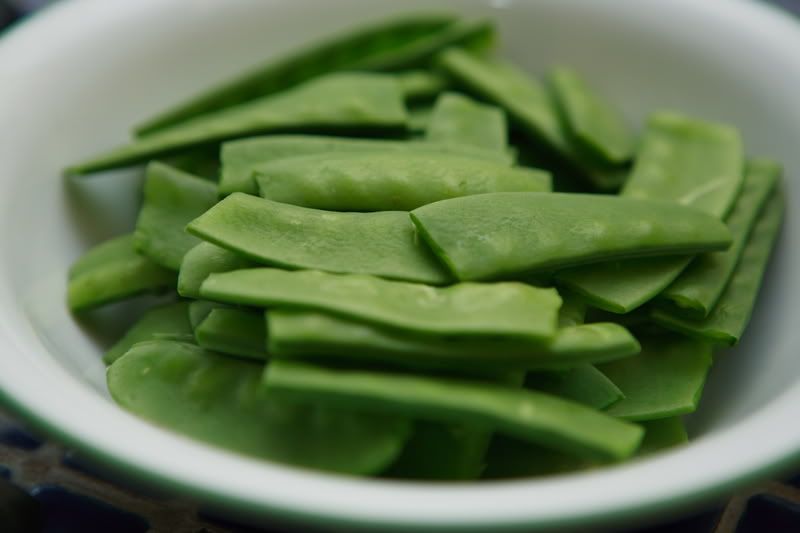 Finely chop the
scallions
, separating the green "tops" from the lighter green and white "bottoms."
Heat the vegetable oil in a large frying pan or wok over medium-high heat; add the chopped garlic and the chopped scallion "bottoms" (set the "tops" aside, they will be added later).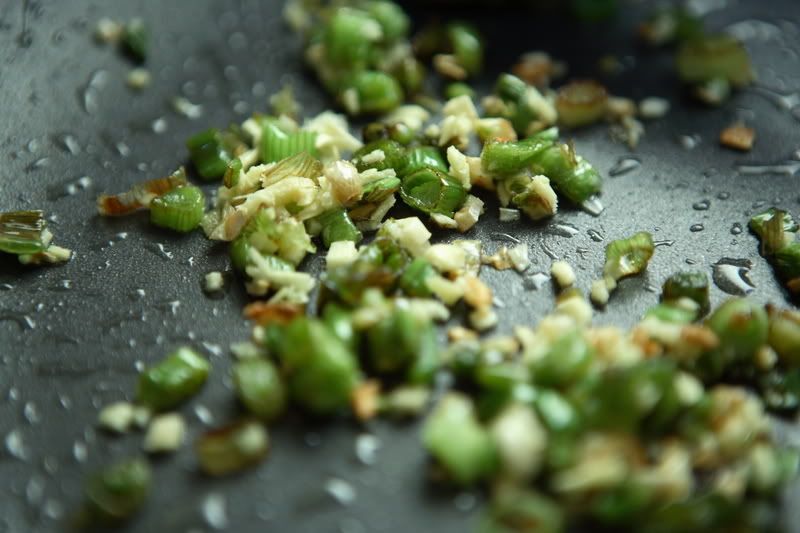 Stir-fry the garlic/scallion mixture for a minute or two, then add the trimmed snow peas. Stir-fry the snow peas until they turn bright green, then transfer the snow pea mixture to a bowl, emptying the frying pan.
Heat a small additional amount of vegetable oil to the pan, then add the sliced steak and the chopped ginger to the pan. Stir-fry the meat until it is barely browned – it will just take 1 or 2 minutes. Return the snow pea mixture to the pan; add the
chili garlic sauce
,
lime juice
,
brown sugar
, remaining
1 tablespoon of soy sauce
, and scallion "tops." Stir to incorporate and heat all of the ingredients. Serve piping hot with rice.