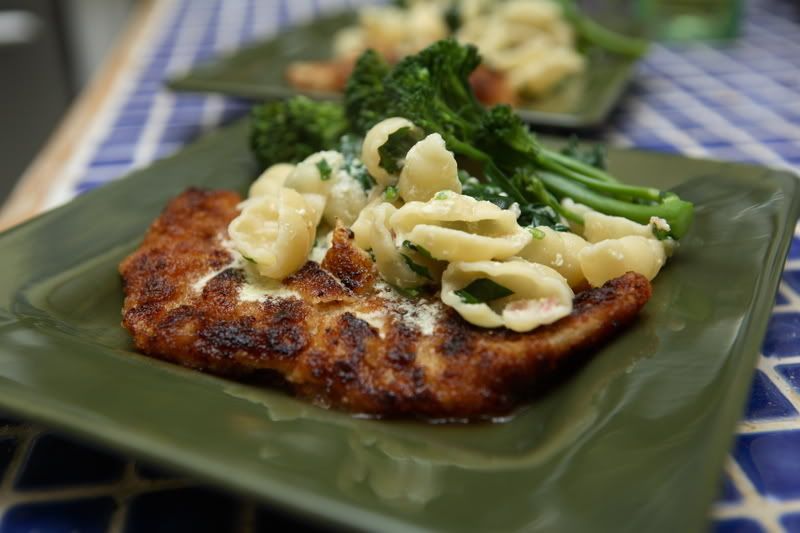 To go along with our
Valentine's Day Bittersweet Chocolate Mousse
, we had a variation of Veal Marsala, served alongside some broccolini and a quick pasta with a sauce inspired by the classic Italian carbonara sauce. I didn't use a recipe for the pasta sauce, since it was thrown together at the last minute with a few ingredients I had on hand: "hmmmm what could I put on this pasta?"
Carbonara pasta is basically pasta with a creamy sauce containing copious amounts of cheese (typically Parmesan Reggio), eggs, and Italian ham. It's a very luscious, delicious, rich dish – but since my meal wasn't focusing on the pasta, and since Carbonara isn't exactly health food, I felt it was acceptable to scale it back in fat content (I used homemade chicken stock in lieu of some of the dairy, and used a smaller quantity of half-and-half instead of the full quantity of cream.). Yeah, it wasn't quite as rich and delicious as normal, but nor was it quite as sinful either. It was still a very tasty side dish for our meal. I snapped a couple of pictures of the uncooked pasta and the pancetta to pique your interest: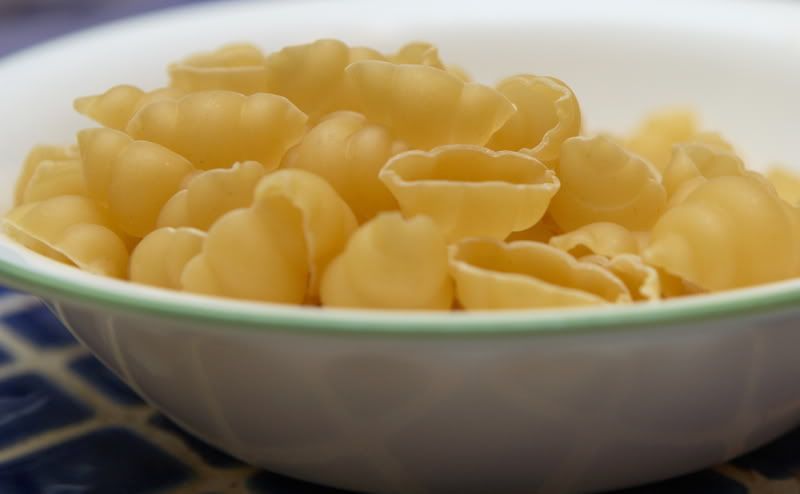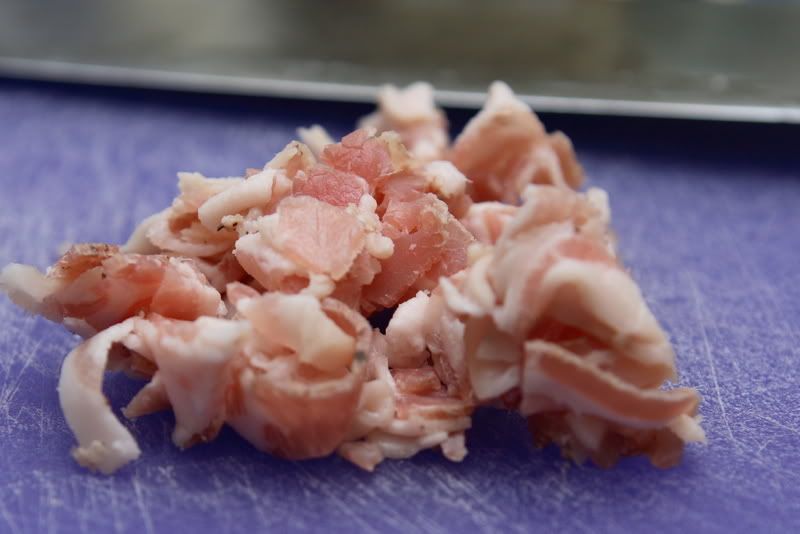 The Marsala recipe came from
Make It Italian
, by Nancy Verde Barr. It could easily be made with chicken or turkey cutlets pounded thin. The recipe below reflects my changes from the original recipe.
Veal Marsala
Serves 4
About 1 pound veal scaloppine, pounded to ¼-inch thick, cut into manageable sizes
1 cup flour
Salt and pepper
1 egg, lightly beaten with a few tablespoons of water
1 ½ cups fresh bread crumbs
Several tablespoons of olive oil, for pan-frying
2/3 cup dry Marsala wine
2 Tbsp unsalted butter
Thoroughly dry the
veal
with paper towels. In a small bowl, season the
flour
generously with
salt
and
pepper
. Prepare a little assembly line: one bowl of the seasoned flour, one bowl of the beaten egg mixture, and one bowl of bread crumbs.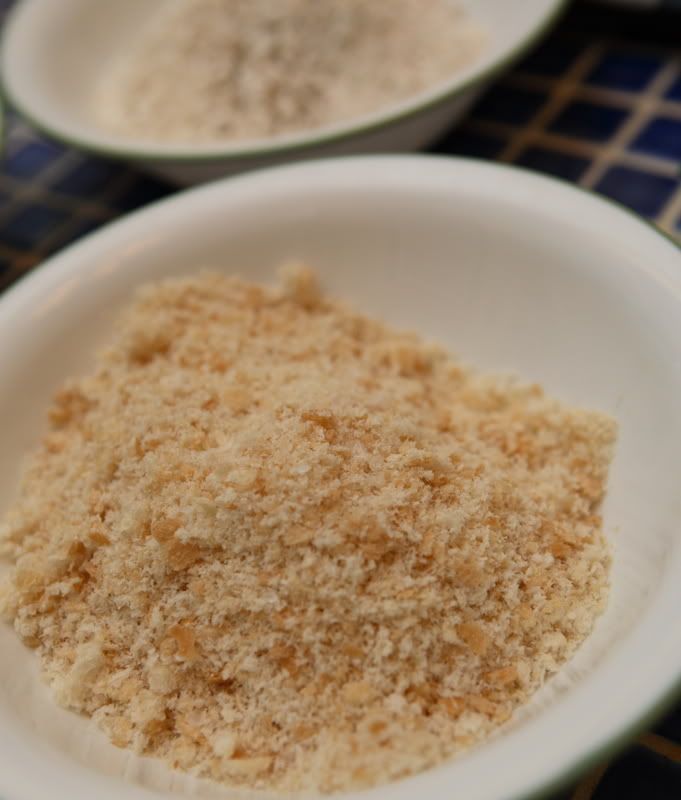 Dip the veal into the flour, being careful to coat the piece entirely. Pat the meat to remove any excess flour, then dip it into the egg mixture, coating the piece entirely. Allow the excess egg to drip off of the meat, then transfer the veal to the bread crumbs, using your fingers to pat the crumbs onto the meat.
Heat the
olive oil
in a large frying pan over medium-high heat. Add the coated meat pieces and cook until barely they are nicely browned, but barely done. (Depending on the thickness of your meat, it might be as little as 1-2 minutes on each side.) Be cautious as you are turning the pieces, as the coating is delicate and may start to fall off. Remove the meat from the pan; set aside.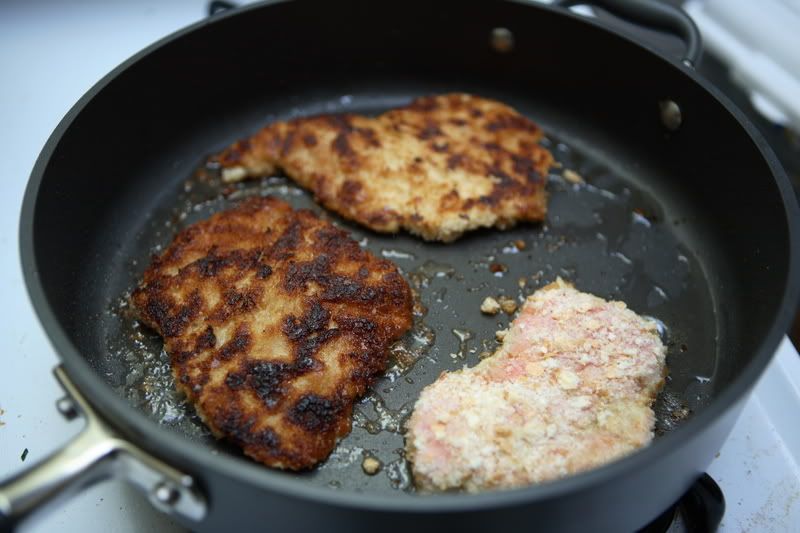 Add the Marsala and butter to the pan, stirring to scrape up any browned bits. Allow it to boil aggressively for a few minutes. Return the meat to the pan, warming it through. Serve immediately.