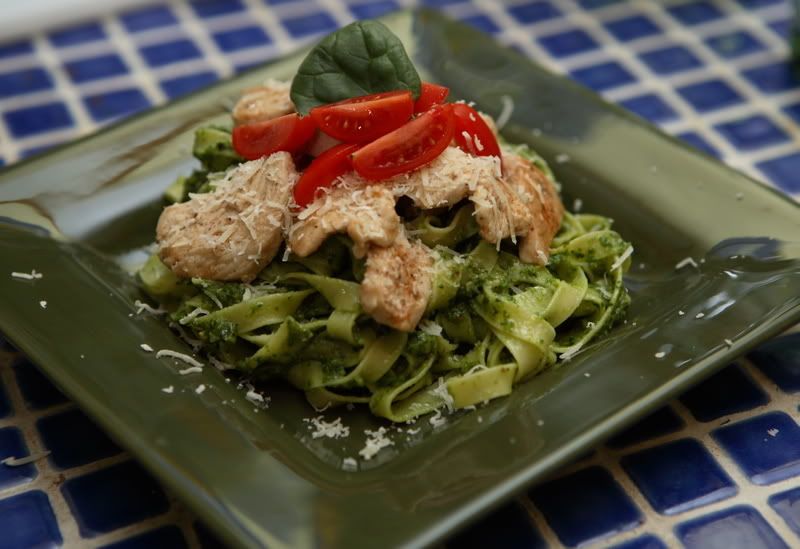 This is one of my favorite recipes to make on a Monday night – the busiest night of my week, since I have a class to attend that night. I don't have much time to make dinner that night, so we often have this since it is so quick to prepare!
I love this dish – it's so bright, flavorful, and easy!
In the version shown below, I used turkey breast tenderloin, but I usually just make it with chicken breast. Either choice is delicious.
The original recipe came from the March 2007 issue of Everyday Food magazine. I make this recipe so often that I don't even look at the original version anymore, so the recipe I've posted here reflects any changes I have made.
Fettuccine with Spinach Pesto
Serves 4
12 ounces fettuccine
2 boneless, skinless chicken breast halves, or an equivalent amount of turkey breast
¼ cup pine nuts
10 ounces fresh baby spinach
3 ounces Parmigiano-Reggiano cheese, cut into chunks, plus a small additional amount for garnish
3 cloves garlic
Zest and juice from one lemon
Cook
pasta
according to package directions.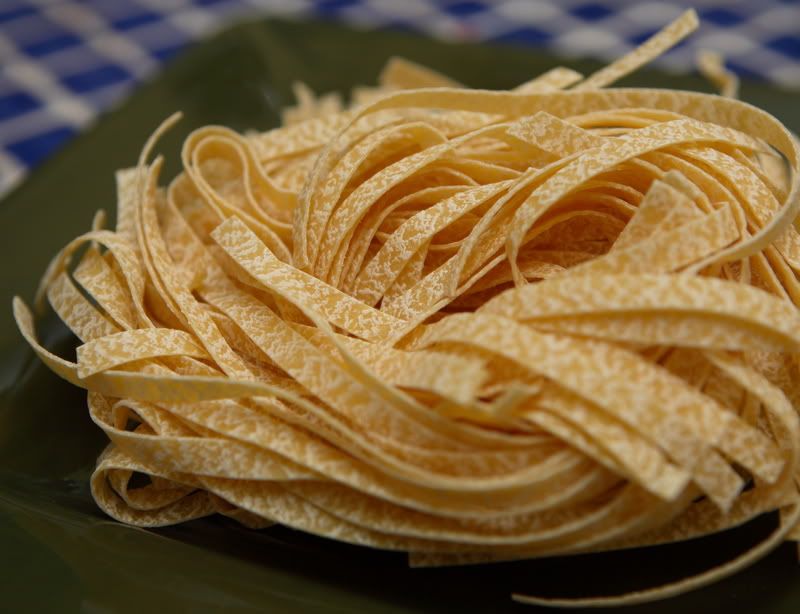 Meanwhile, chop
poultry
into bite-sized pieces.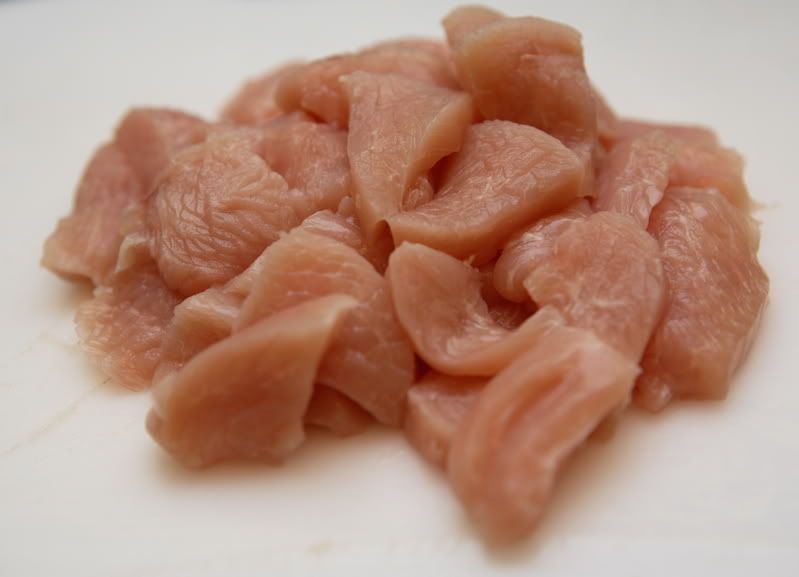 Sprinkle poultry with salt and pepper. In a large skillet, cook the meat over medium-high heat until it is barely done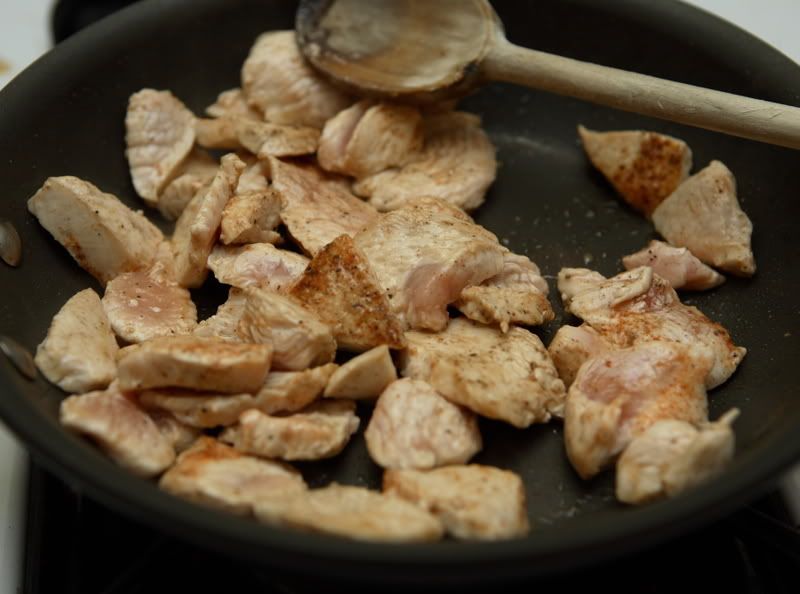 In a small skillet, toast the
pine nuts
over medium heat, stirring them constantly and watching them carefully to ensure they do not burn. Once they turn golden brown and start to smell toasted, remove them from the pan; set them aside to cool. Reserve 1 tablespoon for garnish.
In the bowl of a large food processor, place the
spinach
,
parmesan
,
3 tablespoons toasted pine nuts
,
garlic
,
lemon zest
,
olive oil
, and
lemon juice
. Process until everything is finely chopped, scraping the bowl as needed to ensure everything is evenly chopped.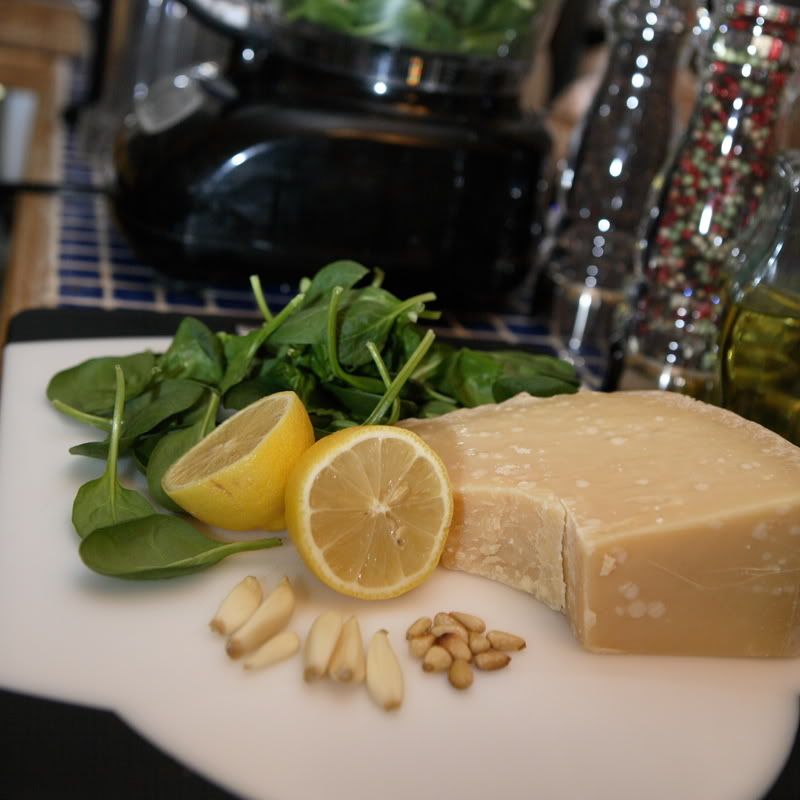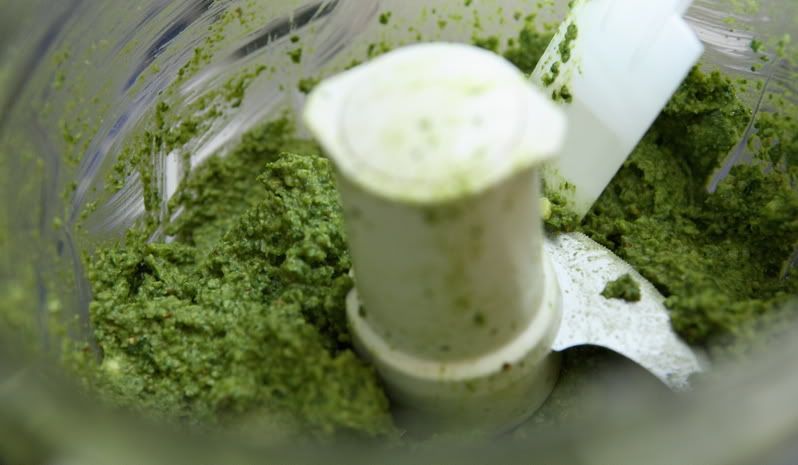 While pasta is draining, place processed spinach mixture in the empty pasta pot over medium heat. Stirring constantly, cook mixture for 1 or 2 minutes, until the sauce is heated through. Add the drained, cooked pasta; stir to coat evenly. Garnish with the remaining tablespoon of pine nuts and parmesan cheese.
I also chopped up some cherry tomatoes and used them alongside a spinach leaf for garnish.